2 videos of four meals - cow, horse, goat, turkeys
watermelon grown by Leigh Jerrard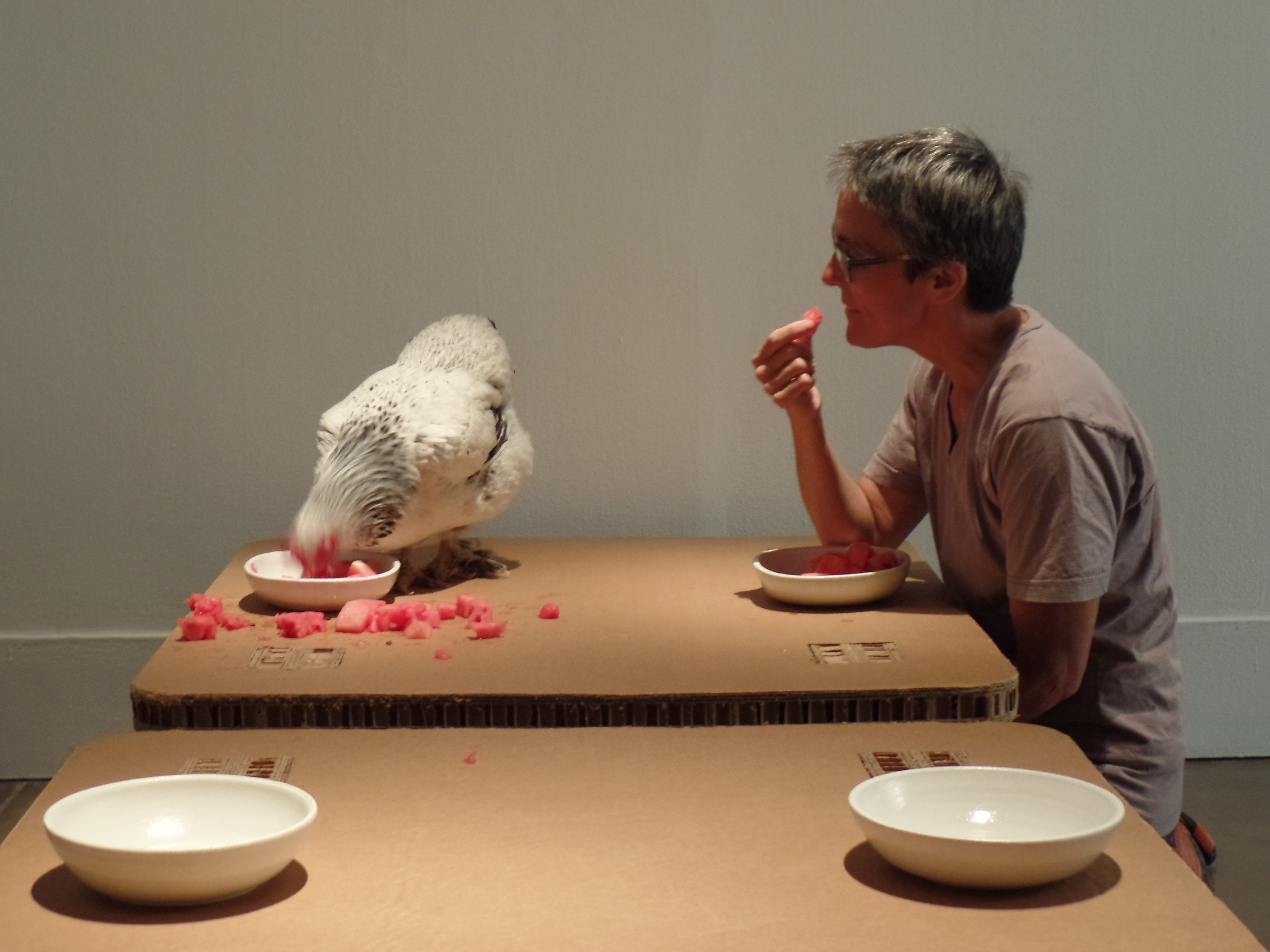 Trans-species Repast at the Wignall Museum
a collaboration with Nenah
laminated recycled cardboard
ceramics by Kylie Heikela

In this project, six cardboard tables sit inside and outside the Wignall Museum with two bowls on each table. Inside two bowls house videos of past meals with animals and two bowls hold food for gallery visitors. The exterior tables extend on the same axis and have bowls with local food for gallery visitors and passing animals to eat.